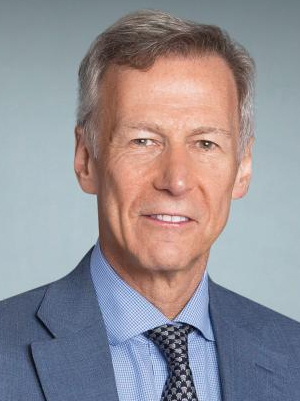 Prof. Orrin Devinsky
Orrin Devinsky is Professor of Neurology, Neurosurgery, and Psychiatry at the NYU School of Medicine, where he directs the Epilepsy Center. He also directs the Saint Barnabas Institute of Neurology. His epilepsy research includes cannabidiol, ganaxolone, CDKL5, autism, clinical-genetic correlations, healthful behavioral changes, sudden death syndromes, therapeutic electrical stimulation, quality-of-life enhancement, cognitive and behavioral issues, and surgical therapy.
Professor Devinsky is the Principal Investigator for the North American SUDEP Registry and for the SUDC Registry and Research Collaborative. He is on the Executive Committee of the SUDEP Institute and Scientific Advisory Boards of the Epilepsy Foundation, Dup15q Alliance, Tuberous Sclerosis Association, KCNQ2 Cure Alliance Foundation, and Loulou Foundation CDKL5 Program of Excellence. He serves as the lead investigator for the Epidiolex Dravet and Lennox-Gastaut studies. He founded Finding A Cure for Epilepsy and Seizures (FACES) and co-founded the Epilepsy Therapy Project and epilepsy.com. Outside interests include behavioral neurology, evolutionary biology and history of neuroscience.