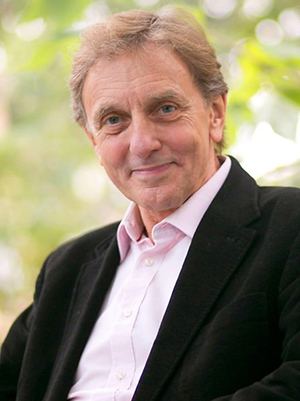 Sir Colin Blakemore
The Loulou Foundation joins the scientific community worldwide in mourning the loss of Professor Colin Blakemore, who passed away on Monday, June 27, at the age of 78. Sir Colin's research provided insights into the remarkable plasticity of the brain throughout normal development and maturity, with important implications for the pathology of, and therapeutic development for, CNS disorders. His landmark work on the visual system led to impactful therapeutic applications in disorders such as amblyopia, one of the most common vision disorders in humans.
Sir Colin was a brave advocate for the humane use of animal models to advance medical research, at no small personal cost, over decades. He served as an effective communicator to the general public on this and many other topics in science, through his writings, lectures, and video series. He was also a generous and warm mentor to several generations of neuroscientists, many of whom now have their own distinguished careers in academia and industry.
Sir Colin was a key contributor to the CDKL5 community, as Vice-Chairman of the Board of Trustees for the Loulou Foundation since its establishment in 2015, and was the Founding Chair of the CDKL5 Forum, the annual symposium on CDKL5 and CDKL5 Deficiency Disorder, at its inaugural meeting in London in 2015 and again in 2016. Thanks to his leadership, the CDKL5 Forum has now grown to be the flagship meeting for the CDKL5 science community, attended by hundreds of CDKL5 scientists, clinicians, and industry representatives each year.
The CDKL5 community will sorely miss Sir Colin's intellectual and personal leadership in helping to advance progress towards our common goal of developing better therapeutics and even cures for CDKL5 Deficiency Disorder.
We send our deepest condolences to Sir Colin's family at this difficult time, and remain committed to honoring his memory by continuing our fight towards a better life for our CDD families.
For more on Sir Colin's rich and remarkable life, please see the obituary published in The Guardian: https://www.theguardian.com/science/2022/jun/29/sir-colin-blakemore-obituary